Autoclave market to grow at 7.23% CAGR over next four years, says report
Using an autoclave for sterilising materials and for treating biomedical waste is fast, safe, and convenient
The global market for autoclaves is expected to grow over the five-year period to 2020, according to a new report from Indian market research firm Sandler Research.
Autoclaves are used to sterilise diagnostic equipment, laboratory glassware and surgical instruments by subjecting them to high-pressure steam at 249ºF for 15–20min, based on the nature of the material inside.
Using an autoclave for sterilising materials and for treating biomedical waste is fast, safe, and convenient and for this reason they are commonly used in laboratories and medical facilities. The most common type of autoclave is a metallic cylindrical vessel with temperature and pressure control knobs or switches on the top.
The rising demand for sterilised equipment and supplies from the healthcare sector is driving the market for autoclaves globally, according to the report, Global Autoclave Market 2016-2020.
Additionally, an increase in the number of healthcare facilities and expansion of existing facilities will propel the market for autoclaves during this period.
Analysts have suggested that the introduction of smarter equipment will also improve prospects for market growth. With technological advancements, autoclaves are now smarter and more flexible allowing them to function with minimum human input. They can be integrated with work in sync with other devices or instruments in the laboratory. Moreover, improved connectivity enables easy logging of data and remote monitoring of equipment results.
Improved functioning of autoclaves, in terms of energy and water consumption, will also be seen in the market during the forecast period. Autoclaves usually run throughout the day and also overnight even if the chamber is empty to maintain steam and temperatures efficiently. The use of controllers allows the equipment to be warmed up remotely to ensure minimum energy consumption while not compromising on performance. Superior insulation is another method that will reduce energy consumption during its functioning.
The report estimates that the Americas will be the largest autoclave market by 2020. Apart from the significant investments made in the US, growth will also be driven by investments in research facilities from Brazil, Chile, and Columbia.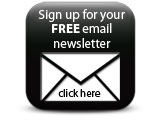 In addition, the rise in the number of hospital-acquired infections has resulted in stringent sanitation and safety regulations in North America, which will lead to an increase in the demand for autoclaves in healthcare facilities in the coming five years.