Avista Pharma Solutions adds a microbiology laboratory at its Massachusetts facility
The CDMO will equip the lab with isolator technology for sterility testing and to increase the analytical footprint
Avista Pharma Solutions, a US testing and contract development and manufacturing organisation (CDMO) has begun a 'significant expansion' of its contract testing facility in Agawam, MA.
This facility, one of three operated by the firm, has been providing microbiology and analytical chemistry testing services as well as cleanroom services to support environmental monitoring, qualification and certification to the pharmaceutical and medical device industries for more than 25 years.
The 26,000ft2 (around 2,500m2) expansion includes a new microbiology laboratory equipped with isolator technology for sterility testing and expansion of the analytical footprint, together with a laboratory support area with new autoclaves and glassware washers.
The new sterility testing via isolator technology will add to the firm's expanding service offerings for pharmaceutical manufacturing clients. The expansion is expected to be completed by June.
The firm said the capital investment supports its commitment to superior quality testing services and will further assist raw material and finished product release testing, ICH stability and storage, container closure integrity testing (CCIT), water system testing and validation, cleanroom monitoring and risk assessments, microbial identification through both MicroSEQ ID (rapid 16S rDNA sequencing) and Vitek MS (MALDI-TOF), mycoplasma testing, Antimicrobial Effectiveness Testing (AET), Microbial Enumeration Testing (MET), endotoxin and bioburden testing and disinfectant efficacy qualifications.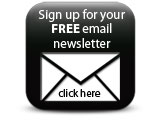 Patrick Walsh, Chief Executive Officer of Avista Pharma, said: 'This expansion will complement our existing capabilities and will expand our industry-leading services for pharmaceutical and medical device clients.'
Companies