Avista expands cleanroom and analytical test offering
Investment at the Agawam facility increases analytical chemistry footprint while new Boston office broader cleanroom services and courier business
Avista Pharma Solutions, a CDMO and testing specialist based in Boston (US), has announced upgrades to its Agawam facility. The company has added 950sqft to its laboratory space to enhance compendial and raw material testing capabilities.
"We are excited to offer a complete suite of analytical testing to our growing customer base and to expand geographically to more efficiently serve our Boston-area clients," said Patrick Walsh, Avista Pharma CEO. "This expansion allows us to meet all of our clients' microbiological, analytical, and environmental testing needs."
In addition to the Agawam facility upgrades, Avista Pharma recently opened a new office in the Boston Metro area to support the company's cleanroom service business.
The company's expanded courier service provides time-sensitive sample pickups from client facilities throughout New England, delivering those samples daily to the Agawam facility for testing.
Avista Pharma's cleanroom service team supports pharmaceutical and medical device clients operating cleanroom facilities with services including risk assessments, generation of sampling plans, performance qualifications, ISO room certifications and routine environmental monitoring.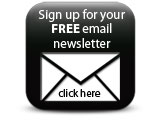 Avista Pharma is currently hiring in both its Agawam and Boston Metro locations.
Companies