Axon inaugurates its new factory in Hungary
Design and Build | Hi Tech Manufacturing
It includes an ISO Class 7 cleanroom for the production of medical electronics and automotive products
The new factory in Hungary includes an ISO Class 7 cleanroom, suitable for the production of high precision products for automotive and medical electronics
Axon Kábelgyártó Kft, a provider of composite cables, connectors and cable assemblies for high tech markets, has inaugurated its new factory in Kecskemét, Hungary, only 12 months after the first stone was laid. The company is also celebrating its 15th anniversary this year.
The factory is in the heart of a new green field industrial zone, also the location of major automotive industry developments. The building design started in late 2013, construction began in May 2014 and was completed in February this year.
The total factory area of almost 5,500m2 includes almost 1,000m2 of ISO 7 Class cleanroom, suitable for the production of high precision products for automotive and medical electronics.
Axon has made energy efficiency a watchword in the construction of the new building, which includes a solar power electricity station, solar collectors for hot water, efficient air-source heat pumps and energy saving LED lighting. State-of-the-art building insulation materials ensure very little energy loss, and CO2 emissions are zero in normal weather conditions, only coming into being during extremely cold (sub –15°C) temperatures if the contingency gas heating is required. The end result is a highly energy efficient new factory, which has been awarded the 'A+ Class' building certification.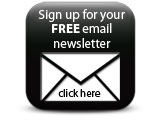 Axon Kábelgyártó Kft is a subsidiary of the Axon Group, a leading provider of innovative interconnect solutions worldwide. Having started in 2000 with just 45 people, today the company has more than 200 staff.