BASF to build battery materials production site in Finland
Facility is part of a strategic partnership with mining company Nornickel to supply battery materials serving the electric automotive market
BASF is conducting research on innovative cathode active materials for high-performance lithium-ion batteries. The cathode active material usually consist of mixed metal oxides. Physical laboratory technician Joerg Mai (left) and chemist Dr. Daniela Pfister (right) examine a sample of metal hydroxides
BASF, the German chemicals specialist, has established a partnership with Nornickel, a Moscow-based mining company, to meet the growing needs for battery materials in electric vehicles. Nornickel is deemed the largest producer of palladium, one of the largest producers of Nickel, platinum and copper.
Nickel has a multitude of applications in the production of industrial and consumer goods. It is also demanded in construction, aviation, space and transport industries and it is essential for the production of lithium-ion batteries; it is the element that makes them safer, longer-lasting, more energy efficient and suitable for electric cars. Nickel is also an important component of materials used in 3D printing.
For the strategic cooperation, BASF has selected Finland's Harjavalta as the first location for battery materials production serving the European automotive market.
The plant will be constructed adjacent to the nickel and cobalt refinery owned by Nornickel's parent company, Norilsk Nickel.
"With the investment in Harjavalta, BASF will be present in all major regions with local production and increased customer proximity further supporting the rapidly growing electric vehicle market," Kenneth Lane, President, BASF's Catalysts division, explained.
BASF said this deal is part of its €400 million multi-step investment plan announced last year and builds upon initial battery materials production started in Harjavalta in 2018. Start-up is planned for late 2020, enabling the supply of approximately 300,000 full electric vehicles per year with BASF battery materials.
The new plant in Harjavalta will utilise locally generated renewable energy sources, including hydro, wind and biomass.
Cathode active materials make electromobility a reality - For the production of small test batteries, a scientist of BASF pours the cathode active material paste on an aluminum foil. The cast film will then be dried and compacted. Later it will become the cathode, the positive pole of a lithium-ion battery
Further investment
Additionally, BASF and Nornickel have signed a long-term, market-based supply agreement for nickel and cobalt feedstocks from Nornickel's metal refinery. The agreement will establish a locally sourced and secure supply of raw materials for battery production in Europe.
Additional locations in Europe are being considered for the construction of new production plants for battery materials.
"The co-location of BASF's new plant and Nornickel's metal refinery in Harjavalta will enable unparalleled access to a local nickel and cobalt supply," said Jeffrey Lou, Senior Vice President, Battery Materials at BASF.
Lou said BASF's high-nickel cathode materials are key to deliver enhanced energy density and vehicle range to our customers. "With this world-scale production facility, BASF will be able to serve the European e-mobility growth strategies of key OEMs and cell suppliers with reliable supply and close collaboration."
Commenting on the partnership, Sergey Batekhin, Senior Vice President, Sales, Procurement and Innovation at Nornickel, said: "We believe that electric vehicles have significant potential to transform the global nickel industry, and Nornickel is uniquely positioned to support this transformation."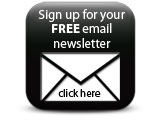 Batekhin said Nornickel reiterates its strong commitment to the sustainable long-term development of its resource base and being a responsible participant in the global materials supply chain.
Companies