Bayer introduces coatings for protective gloves
Clothing | Food | Regulatory
Polyurethane dispersions are free of plasticisers and allergenic proteins
Protective gloves are used every day in cleanrooms and testing laboratories, and in the foodstuffs and chemical industries, and Bayer MaterialScience has introduced Impranil polyurethane (PU) dispersions that can be used to coat the textile substrate of lined gloves quickly and easily.

Bayer says protective gloves made with these products are free of plasticisers and allergenic proteins. They are also tough, abrasion-resistant and comfortable to wear.

Impranil PU dispersions can be used to coat the textile substrate of lined gloves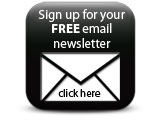 "The grippiness of the glove surface can be precisely adjusted – from sticky to dry and flexible – by the choice of the PU dispersion and the formulation," said Rolf Irnich, a textile coatings specialist at Bayer MaterialScience. This also applies to fabric-free disposable gloves, which can also be manufactured from PU dispersions. Gloves based on Impranil XP 2772 are very resistant to alcohol-based cleaning agents and solvents.

Gloves based on PU dispersions can be produced on conventional moulds in dip processes, with the advantage that the temperatures required are not as high as those needed to produce gloves made of conventional materials such as latex and nitrile, Irnich added.

If the production process is based on a textile glove, the glove is first dipped into a coagulating agent and then dried for roughly three minutes at 100°C. It is then dipped in a waterborne PU paste, dried for five minutes, soaked for 10 minutes at room temperature, and then dried again at temperatures up to 100°C.


Companies