BioAscent Discovery names Director of Business Development for North America
Julian Abery joins the company as a consultant to expand the company in the US market
Julian Abery
In a move to support the growing demand for its integrated drug discovery services, BioAscent Discovery has appointed Julian Abery to the role of Director of Business Development, North America.
Headquartered in Newhouse in Scotland, BioAscent offers a fully integrated range of drug discovery services. The offering comprises biochemical and biophysical assay development and screening, medicinal, synthetic and computational chemistry, as well as full compound management services and on-demand access to a Compound Cloud diversity library of 125k compounds.
Paul Smith, BioAscent's CEO, said the appointment builds on a growing number of enquiries for services received in the last 12-18 months from US-based clients.
"While this follows the trend, what sets BioAscent apart is the percentage of enquiries that have become clients, which is significantly above the industry average," Smith said. "I'm really pleased to welcome Julian to the team to head up our US expansion," he concluded.
Abery joins the BioAscent team as a consultant to drive the company's continued growth into the expanding US market. He brings a wealth of knowledge and experience in the US-based pharma and biotech research market, having served in senior positions in both discovery services and instrumentation companies.
Commenting on his appointment, Abery said: "While it can seem like a crowded field, what attracted me to the BioAscent role was the fact that it's not just an integrated discovery services company, but the quality and credentials of the scientific team at BioAscent.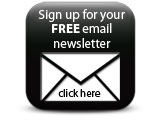 "In addition, almost uniquely BioAscent also offers compound management and on-site access to a large, diverse IP-free compound library as well, so even smaller biotechs can access 'big pharma' facilities easily and dependably."
Companies