Bischof + Klein expands extrusion capacity
A new extrusion line will double capacity for CleanFlex cleanroom films
The new extruder tower at Bischof and Klein
Demand for high-purity packaging for the pharmaceuticals and medical technology industries has been increasing for years.
German plastic packaging and technical films producer Bischof + Klein has responded by investing in a new coex extrusion line, doubling its extrusion capacity for CleanFlex cleanroom films.
The extension will take place away from the current clean room extrusion facilities, as two separate areas. This is important for risk management. Production can switch to another extrusion area in the event of malfunctions, ensuring supply security.
Planning and construction were undertaken using of cleanroom construction on the basis of current standards such as DIN EN ISO 14644, and the latest online monitoring technology has been implemented.
Production is scheduled to start in the spring of 2017, following successful initial qualification of the new cleanroom, as well as qualification and validation of the new production line and the products.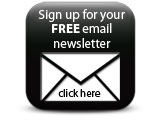 CleanFlex sales manager Benjamin Kepp has said he is certain this investment "hits the spot" and that the company is setting new standards in cleanroom packaging.
Companies