Brooks Automation acquires Contact of Japan
Finance | Hi Tech Manufacturing
Gains share in its core semiconductor markets
Brooks Automation, a US-based worldwide provider of automation and cryogenic solutions for semiconductor manufacturing and life sciences, has expanded its Contamination Control Solutions business with the acquisition of Contact, for an undisclosed sum.
Contact, based in Kanagawa, Japan, provides automated cleaner products for wafer carrier devices used in the global semiconductor markets and generated revenue of approximately US$5m in its most recent fiscal year.
Mark Morelli, President of Brooks, headquartered in Chelmsford, MA, said: 'Contact was an early provider in contamination control automation and has built an impressive installed base of products at multiple customers.
'This acquisition expands our offerings and complements the technology currently found in our Contamination Control Solutions business.
'The integration of this product line will assist us in meeting the basic needs of not only large integrated circuit (IC) manufacturers but also memory and back-end packaging customers.'
Lindon Robertson, Chief Financial Officer of Brooks, added: 'This transaction furthers our long-term strategy of gaining share in our core semiconductor markets, while continuing to expand our presence in adjacent markets and grow our life sciences business.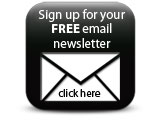 'Contact brings to Brooks additional offerings, capability, and technology, all of which provide synergies with our existing automation business and an attractive ROIC in a relatively short timeframe.'
Companies