Build in hygiene
Hospitals have many special requirements that can have an impact on the construction of ceilings. The materials used need to be easy to clean, hygienic and, where possible, antimicrobial. Often piping, ductwork and plant must be located in the ceiling void. Ceilings must meet performance standards and guidance laid down by healthcare bodies and governments, such as in the UK the Health Building Notes (HBNs) and Health Technical Memoranda (HTM)
The new Queen Elizabeth Hospital in Birmingham
Ceilings have to meet strict hygiene and acoustic requirements for hospital projects. John Spicer, technical manager, Armstrong Ceilings, explains these and other key well-being considerations.
Healthcare environments must be welcoming, aesthetically pleasing and clean, with very strong infection control. The acoustics should provide calm, tranquil conditions that aid patient recovery, protect doctor-patient confidentiality, and ensure pleasant places for medical staff to work.
Healthcare premises are often complex, highly serviced buildings that operate 24/7. They must be easy to service and maintain to ensure that hygiene requirements are met throughout the building's life. Suspended ceilings make an important contribution to the healthcare environment, and come under greater scrutiny in hospitals than when used in any other type of building.
Ceilings fulfil several functions and must meet demanding performance standards. In the UK, guidance documents on the design and specification of healthcare facilities are produced by various bodies:
England: Department of Health
Wales: NHS Wales Shared Service Partnership (formerly Welsh Health Estates)
Scotland: Health Facilities Scotland, part of the NHS National Services Scotland
Northern Ireland: Health Estates NI, part of Department of Health, Social Services and Public Safety
Ireland: Irish Department of Health & Children/Health Service Executive.
The website Space for Health (https://estatesknowledge.dh.gov.uk/) also provides information on this.
In England, Wales and Northern Ireland, Health Building Notes (HBNs) have generally been used to give guidance on specific considerations or requirements for particular types of healthcare units, buildings or services. In Scotland, these have usually been adapted to become Scottish Health Planning Notes (SHPNs).
Health Technical Memoranda (HTMs) were previously known as the Building Component Series and have been used to provide technical guidance for specific components used in healthcare estates. In October 2006, HTM 00 was introduced as the core document as part of a new HTM structure. However, since January 2011, the HTM series has been undergoing a process of change, with these documents being superseded by a series of policy and engineering manuals for which there are individual English, Scottish, Welsh and Northern Irish versions. For example, HTM 00 was superseded in January 2011 by several different documents:
Emergency preparedness policy manual 3227:0.1
Maintenance policy manual 3277:0.2
Professional support policy manual 3281:0.2
Statutory and legislative requirements manual 3284:0.2
Training, information and communications policy manual 3286:0.2
HTM 60 is the current guidance document for suspended ceilings, first published in May 1989 and revised in March 2005. However, there has recently been a consultation on a new note, BN 00-10, which is intended to supersede HTM 60 and several other building components HTMs.
HTM 08-01 (Acoustics) was introduced in June 2008 as part of the new HTM structure, replacing HTM 2045. In February 2011, this was itself replaced by Acoustics: Technical Design Manual 4032:0.3. The content is identical to HTM 08-01, and there are separate versions for each UK country.
HTM 60 defines six categories of suspended ceilings, based upon the surface or soffit characteristics, its humidity resistance and fire performance. The original HTM 60 also included cleaning recommendations but these were removed in 2005, with reference instead made to the National Standards of Cleanliness and the NHS Cleaning Manual. It also includes additional guidance on loading, types of hangers, clipping and other installation-related information.
Appendix B in HTM 60 provides a schedule of activity space requirements, which shows the acceptable ceiling categories for different types of rooms within healthcare premises. This is simplified in the draft HBN 00-10, which gives applicable ceiling types for the four risk zones.
In many countries, areas in hospitals are categorised into risk zones or classifications that define the level of clinical hygiene, the cleaning frequency and other performance requirements required for different spaces. The UK uses a system of four risk zones:
Low risk: Offices, admin areas, non-sterile stores, records/archives
Significant risk: Pathology labs, general wards, outpatient departments, public/ circulation areas
High risk: High risk wards, sterile supplies, A&E, treatment rooms
Very high risk: Operating theatres, ICU, burns units, immuno-compromised areas
Off-cuts of some tiles were reused to make some new ceiling tiles for rooms built using recycled products
The following ceiling attributes can aid health and well-being:
Antimicrobial performance – Ceilings should not usually be exposed to major sources of bacterial contamination but they should still be capable of resisting the development of bacteriological agents. It is the surface finish that is most critical because it is exposed to the room.
Surface paints are available with active antimicrobial ingredients that not only inhibit bacteriological growth but also actively reduce colony sizes. How well the surface repels water also affects how well any contamination becomes ingrained into the tile, which affects its cleanability and how easily contamination can be removed.
Air quality – In healthcare premises this has historically been related to cleanroom performance, especially in lab-type spaces. However, indoor air quality is more related to the release of volatile organic compounds (VOCs) and other potentially harmful substances from objects and materials within the building. Suspended ceilings are tested for formaldehyde emissions as part of achieving the European CE Mark.
For areas where airborne particles must be limited in size and number, ISO 14644-1 "cleanroom" classification can be achieved, where the lower the ISO classification, the fewer particles there are and the smaller the maximum permitted particle size.
Another performance attribute linked to cleanroom performance is the Kinetic of Particle Decontamination Class, which essentially measures how quickly a room can be decontaminated, expressed as how much time is taken to reduce the contamination to 90% of its initial peak.
Ceiling tile off-cuts were put into wheelie bins, then transferred to bags that were trucked back to the Armstrong factory in Gateshead for recycling
Cleanability – Cleaning guidelines issued for the UK and Ireland state that "the ceiling should be visibly clean with no blood or body substances, dust, dirt, debris and spillages". The cleaning regime requirements will vary in different risk zones. For example, the UK National Specifications for Cleanliness in the NHS (NRLS April 2007) specify that, in very high risk zones, ceilings must be dusted monthly and washed yearly. In low risk areas, checking dust monthly and washing every three years is sufficient.
Resistance to disinfectants is an important factor in the cleanability of suspended ceilings. Ceiling tiles are typically tested to resist the common active disinfection agents including hydrogen peroxide, quaternary ammonia and chlorine.
Acoustics – The "ABC" of acoustics (absorb, block, cover) applies to hospitals as to other buildings. Because hospitals are highly serviced buildings, there is often a significant amount of pipes, ductwork and plant located in the ceiling void that can cause disturbance.
The latest guidance on acoustics in healthcare premises recommends using a Class C absorbing ceiling (or better) over an area equivalent to 80% of the floor area, rated in accordance with BS EN ISO 11654:1997.
Bioguard plain and acoustic tiles provided a combination of acoustic, antimicrobial and ISO 5 cleanroom performance throughout the new hospital in Birmingham
Ceiling tiles can be categorised by their density, porosity and thickness, all of which influence the acoustic performance and have knock-on effects on other attributes such as cleanability, installation and maintenance. Sound absorption refers to the control of reflected (reverberant) sound within the room influences intelligibility and can help to control the build-up of noise.
In healthcare facilities this is particularly important as they typically have hard hygienic floor and wall finishes and long, wide corridors. Sound attenuation and reduction refers to limiting the transmission between rooms and from the ceiling void, which is important for confidentiality and concentration.
If the density of a product is increased, while keeping the porosity and thickness the same, sound absorption is reduced while sound attenuation is increased, so transmission is reduced. The general rule is that the better a product is at absorbing sound, the worse it is at attenuation and vice-versa, unless you add thickness. Increasing the thickness usually adds cost and uses resources so it is not necessarily the most sustainable solution. Careful consideration is needed to balance the bipolar requirements of sound absorption and sound attenuation.
Light reflectance – Lighting, and in particular the use of natural daylight, can have a major effect on the interior environment and on the speed of patients' recovery. The use of different materials can change the look, feel and texture of the ceiling and help to relieve perceptions of a sterile environment. Ceiling finishes with high levels of light reflectance can help daylight penetrate into a building.
According to a 2006 Brinjac Engineering study on the environmental effect of high-light reflectance ceilings, the use of a 90% light reflectance ceiling tile combined with indirect lighting can provide cost savings of up to 20%, equating to as much as an 11% reduction of the building's energy use, compared with a standard 75% light reflectance tile.
Fire safety – Ceilings provide passive fire protection, either by fire reaction or fire resistance. HTM 60 strongly recommends that demountable suspended ceilings in hospitals should not be used to provide or contribute towards the fire resistance of the structure.
However, ceilings should be able to maintain their stability (i.e. not fall down) for 30 minutes when tested to BS 476 parts 0-23 to enable safe escape.
Technical standards for suspended ceilings have been harmonised as part of the CE Marking process, which has meant the incorporation of Euroclasses for fire reaction since 2003. They are also the only acceptable way of demonstrating compliance with the EU Construction Products Directive. The equivalent of the Eurocodes for the old National classifications are: B-s3,d2 replaces Class 0; C-s3,d2 replaces Class 1; and D-s3,d2 replaces Class 3.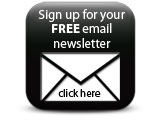 Humidity – HTM 60 defines two levels of humidity: low (25–65%) and high (25–100%). Only rooms defined as HTM 60 category 2 areas (e.g. bathrooms, showers, sluice rooms) require products capable of with-standing high-level humidity, even though these rooms very rarely achieve 100% relative humidity, particularly when good ventilation practices are adopted. Ventilation is important to prevent bacteriological growth. Grid systems will typically require additional protection for environments regularly above 90% relative humidity.
Companies