Building and Engineering Services Association updates TR/19 ventilation cleanliness guide
Offers guidance on the testing and cleaning of ventilation systems to meet required standards
Building and Engineering Services Association (B&ES) Publications has launched an updated TR/19 Guide to Good Practice – Internal Cleanliness of Ventilation Systems, which offers guidance on the testing and cleaning of ventilation systems to meet required standards. The updated edition incorporates reference to the new British and European Standard BS EN 15780 'Ventilation for Buildings – Ductwork – Cleanliness of Ventilation Systems' introduced in 2011.
Bruce Bisset, B&ES President, said the guiding principle of the new publication is that a defined, measurable level of cleanliness should be achieved. Since its inception in 1998, this guide has been widely accepted within the building services sector and by the UK insurance industry as the standard to which ventilation systems should be cleaned. The guide can be used for new builds, upgrades and maintenance of ventilation systems.
Gary Nicholls, MD of Swiftclean Building Services and a member of the B&ES Steering Committee responsible for TR/19, welcomed the changes. 'We now have a framework that classifies ventilation ductwork systems according to use and sets out clearly the standard of cleanliness which they must meet at the start of their working life,' he said.
The new classifications grade ventilation systems as high, medium or low; a high classification is for high quality offices, operating theatres, laboratories, cleanrooms, or anywhere that requires a high degree of hygiene.
'Keeping in mind the purpose of the system, how often it will need to be inspected and cleaned during its working lifetime will also help designers to bear in mind that they must incorporate and install inspection doors that will aid ongoing maintenance – and therefore system efficiency – from the earliest stages of the design process,' said Nicholls.
The new TR/19 contains clear tables that will indicate to a building manager or a Responsible Person how frequently ventilation systems should be tested and cleaned in accordance with their purpose and classification. 'This takes the guesswork out of keeping ventilation systems compliant with TR/19, and also with BSEN:15780 and BSRIA's BG49/2013 Commissioning of Air Systems guidance document,' added Nicholls.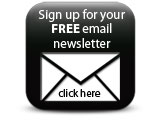 For further information or to order the updated TR/19 guide go to the website: www.b-espublications.co.uk.
Companies