CDMO VGXI reaches cleanroom stage of new biopharma facility
Design and Build | Pharmaceuticals
VGXI has just completed the dry-in date that marks a significant milestone for the 120,000 sqft building
The biopharmaceutical CDMO VGXI has announced that its new headquarters and manufacturing facility located at Deison Technology Park in Conroe, TX is now dried-in with multiple stages of equipment arriving for installation.
Only 5 months since the final steel beam was set in place for the building in April, 2021, the dry-in date marks a significant milestone for the 120,000 SQ FT building, allowing interior progress to speed forward regardless of weather conditions.
Air handlers,and the sterile water filtration system components are now arriving and being installed
Now that the entire facility exterior is complete, major mechanical equipment including air handlers, process chillers, and the sterile water filtration system components are arriving and being installed. In addition, full site backup generation will be complete this month, enabling uninterrupted power to the facility, independent of the electrical grid when required. The aggressive construction schedule will continue over the next several months with focus on interior mechanicals, installation of cleanroom suites and manufacturing equipment, and building finishes.
"The need for highly skilled production of DNA and RNA medicines is rapidly expanding," said VGXI President and CEO Young Park. "With this new purpose-built facility our company is perfectly positioned to leverage decades of expertise and robust, scalable DNA manufacturing technologies to meet these demands for both current and future clients."
The new VGXI headquarters offers multiple independent manufacturing suites with increased fermentation capacities up to the 1500L scale. Orders are now being taken for production slots starting in April 2022.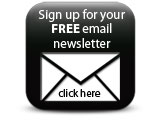 BE&K Building Group is the design-builder of record, in partnership with architectural partner Hanbury and engineering partner Hipp Engineering & Consulting.
Companies