CMA fines cleanroom laundry companies for market sharing
The UK Competition and Markets Authority has fined two suppliers of cleanroom laundry services for breaking competition law by agreeing not to compete for each other's customers
The move follows enforcement action by the Competition and Markets Authority (CMA) against Micronclean Ltd, known prior to 1 July 2016 as Fenland Laundries Ltd (Fenland); and Berendsen Cleanroom Services Ltd, known prior to 15 September 2015 as Micronclean (Newbury) Ltd (Berendsen Newbury).
Both businesses had been trading under the 'Micronclean' brand since the 1980s in a longstanding joint venture agreement. In May 2012 the companies entered into new, reciprocal trademark licence arrangements under which they agreed not to compete against each other.
Under the agreement, Micronclean Ltd served customers in an area north of a line drawn broadly between London and Anglesey and Berendsen Cleanroom Services Ltd served customers located south of that line. The companies also agreed not to compete for certain other customers, irrespective of their location.
Market-sharing arrangements like these are generally illegal under competition law.
Ann Pope, CMA Senior Director for Antitrust Enforcement, said: "Market-sharing agreements are well established and serious breaches of competition law.
The related joint venture was disbanded on 2 February 2016.
The fine for Micronclean Ltd was £510,118, while that for Berendsen Cleanroom Services Ltd was £1,197,956. As the parent company of Berendsen Cleanroom Services Ltd for the latter part of the period during which the law was broken, Berendsen plc is jointly and severally liable for £1,028,671 of Berendsen Cleanroom Services Ltd's fine.
Micronclean released a statement saying that it co-operated fully with the CMA's investigation and is deeply disappointed with the CMA's decision. It added: "The Micronclean joint venture with Berendsen was established to bring high quality innovative products and services to customers at competitive pricing throughout the UK. Micronclean rejects the finding that these arrangements with Berendsen were unlawful. Indeed, previous contact with the competition authorities on a number of occasions during the intervening period gave Micronclean good reason to believe that its structure was compliant."
The company said it discontinued the joint venture as soon as the CMA indicated that it may have concerns with it and well before the CMA launched its investigation. It is currently considering whether to appeal the case to the Competition Appeal Tribunal.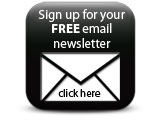 Micronclean says it had already made provision to pay this fine and as such it will not affect the day to day operations of the company in terms of providing a high quality, competitive service to its customers and long-term job security for its employees.