CRC completes cleanroom for cutting-edge cancer equipment
Bespoke environment accommodates highly sensitive, expensive and potentially life-saving equipment
The ultra-compact cyclotron is the first of its kind in Europe
Clean Room Construction (CRC) has boosted its growing reputation as a specialist design and build contractor for the expanding Positron Emission Tomography (PET) market with the completion of a cutting-edge cancer imaging project in Newcastle.
Newcastle University's School of Chemistry tasked CRC with designing and building a specialist environment to house a Biomarker Generator, an ultra-compact cyclotron, which is the first of its kind in Europe.
Funding for the cyclotron has come from the university and from the largest donation ever made by the Sir Bobby Robson Foundation, which was launched by the former England football manager in 2008 to raise money to fund the early detection and treatment of cancer.
The Biomarker Generator creates radioactive tracers to give to patients undergoing scans. The information collected helps to pinpoint the location of any disease, the seriousness of it and underlying processes and pathways that cause the illness.
"Our specialist team at Clean Room Construction is ideally placed to provide expert technical support and cleanroom solutions to the growing PET tracer technology market," said Richard Rowe, CRC's project director. "CRC is very proud to have designed and built this bespoke environment to accommodate highly sensitive, expensive and potentially life-saving equipment."
The scope of the project included the removal and diversion of existing site services and the design and installation of HVAC and specialist electrical and mechanical services in the facility, which now houses the 27-tonne cyclotron imaging equipment.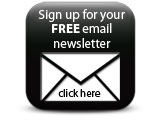 CRC has also recently completed another PET cleanroom project on behalf of the University of Aberdeen.
Featured Companies