CRC completes record number of university projects in 2011
Including a special laboratory to house a new electron microscope at Cambridge University
CRC has completed a number of university projects
Clean Room Construction (CRC) says it completed a record number of university design and build projects in 2011.

"Cleanrooms are a vital component of research-driven high technology sites and we are delighted to have reinforced our position in this critical area by providing solutions and ongoing technical support for the work of the top research scientists and clinical academics," said CRC director Steve Lawton.

Projects at Cambridge, Aberdeen, Lancaster, Leeds and Newcastle universities in the UK included a cyclotron cleanroom turnkey project, a state-of-the-art PET biomedical imaging centre extension and new cleanrooms to facilitate an electron beam lithography system.

Projects included a cyclotron cleanroom turnkey project, a PET biomedical imaging centre extension and new cleanrooms to house an electron beam lithography system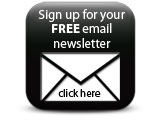 This latter project at the Nano Technology Centre located on the West Cambridge Site on behalf of Cambridge University involved CRC building a purpose-built laboratory for a new electron microscope.

CRC was briefed to design, install and validate a new laboratory area to achieve tight ambient control of 21 +/- 0.5°C or better in conjunction with anti vibration measures, RF shielding and minimal air turbulence as this would all have an adverse effect on the operation of the microscope.

The presence of SF6 gas was also viewed as a hazard, which meant that CRC had to install a gas detection and extraction system as part of the solution along with other process utilities to service the requirements of the new microscope.

CRC's project director Richard Rowe said: "Having been involved in the design and build of the university's original Nano Technology Centre, CRC was delighted to be involved again in this latest chapter of development in the field of nanotechnology."


Companies