Call for participation in GFSI Hygienic Design Working Group for food sector
The Global Food Safety Initiative (GFSI) is seeking food safety professionals to participate in a new Technical Working Group (TWG) on Hygienic Design of Facilities and Equipment for Food producers
The Global Food Safety Initiative (GFSI) brings together key actors of the food industry to drive continuous improvement in food safety management systems around the world. It believes that while recently we have seen increased implementation of the Hazard Analysis and Critical Control Points (HACCP) system, third-party auditing programmes and the US Food Safety Modernization Act (FSMA), food safety programmes depend on the effectiveness on key programmes such as Good Manufacturing Practice and hygiene programmes.
GFSI says: "As we move forward with the implementation of food safety programmes, we also need to give more scrutiny to hygienic design of both facilities and equipment for the entire food supply chain through the development of more specific and meaningful standards to ensure food safety."
Correct design of food handling and processing equipment as well as food manufacturing facilities is more important than ever before and is addressed in a general manner in most regulatory and industry food safety programmes. However, the terms used are only broadly defined, and interpretation of acceptability is left to the individual auditor and their particular aptitude for equipment evaluation.
As a consequence, GFSI has set up a Mandate to:
Define benchmarking requirements for scope K for design, installation, engineering and (preventative) maintenance to benchmark Certificate Program Owners (CPOs)
Develop criteria that is suitable to be included in the GFSI Benchmarking Requirements
Include references to relevant recognised industry standards regarding Hygienic Design
Provide a basis which, in conjunction with the other elements of the GFSI Benchmarking Requirements, could be used for the purpose of equipment manufacturing certification
Develop a proposal on how to handle connections with existing benchmarking requirements
Recommend relevant definitions to be included in the GFSI Benchmarking Requirements glossary
"Bringing together the great expertise that exists globally in the area of Hygienic Design into a team to strengthen the existing GFSI Benchmarking Requirements has the potential to make a significant contribution to improving food safety right across the globe.  
Roy Kirby, Global Director, Microbiology, Food Safety and Toxicology, Mondelez International, said: "Getting things right by design is the best way to ensure we have the highest level of protection for all consumers." 
Neil Marshall, GFSI Board Member and Global Director, Quality & Food Safety, The Coca-Cola Company, USA, said: "The creation of this new Technical Working Group will further strengthen the existing GFSI Benchmarking Requirements. Including food safety best practice for critical industry engineering will help the industry raise the bar higher, for the benefit of the consumer."  
A maximum of 18 members will be chosen among retailers, manufacturers, certification bodies, service providers, academics and regulators. They are looking for those with experience in the following:
Food safety management
Hygienic equipment design and engineering
Hygienic process design and engineering
Hygienic premises design and construction engineering
Validation of hygienic design of new equipment and process lilnes
Food safety risk assessment
The deadline for applications is 12th January, 2018. To ensure the entire industry spectrum is taken into account in a neutral way, the groups are composed of a wide variety of representatives including retail, manufacturing and food service representatives, as well as international organisations, governments, academia and service providers to the global food industry.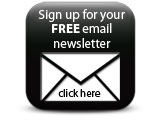 Created in 2000, GFSI (www.mygfsi.com) comprises a community of volunteers composed of leading food safety experts from retail, manufacturing and food service companies, as well as international organisations, governments, academia and service providers to the global food industry.