Canada opens innovative lab for T cell therapy
New approach to cancer therapy pioneered in new lab in Victoria, British Columbia
Inside the new Conconi Family Immunotherapy Lab
Built with philanthropic funds, the Conconi Family Immunotherapy Lab forms the hub of custom immunotherapy treatment production for cancer patients across British Columbia.
With CA$5.5 million raised through the BC Cancer Foundation to launch immunotherapy clinical trials, the lab is a critical component, providing a facility to create promising new treatments. Scientists will now begin testing the facility and T cell therapy production to ready for clinical trials.
The new lab bears the Conconi name, honouring a $2 million gift the family made to the BC Cancer Foundation, which inspired more than 5,900 donors across the province to open their hearts and give.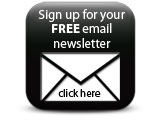 The lab's initial focus will be on Adoptive T Cell Therapy. This is a specific form of immunotherapy that amplifies the power of T cells—immune cells responsible for destroying viruses and tumors—extracted from an individual cancer patient. In a highly selective process, scientists identify the T cells already attempting to destroy the cancer and multiply them by the thousands in the lab. The end product is a supercharged batch of a patient's own T cells that can be delivered through an IV infusion.