Cantel Medical strengthens infection prevention portfolio
The global corporation has agreed to acquire Omnia, the Italian dental cross-contamination prevention specialist
Cantel Medical has entered into a definitive agreement to purchase Omnia S.p.A., an Italy-based company that specialises in dental surgical consumables solutions.
Omnia provides a wide-ranging portfolio of sutures, irrigation tubing and customised dental surgical procedure kits, with a focus on procedure room set-up and cross-contamination prevention. Applications include maxillofacial surgery, periodontics and prosthodontics, and general practices.
Headquartered in Fidenza, near Parma, Omnia operates branches in Spain, Greece and the US.
"Expanding our leadership in international markets remains a key priority for Cantel. This transaction, in particular, represents a milestone as it enables us to significantly expand Cantel Dental's presence in the European infection prevention market," said Jorgen Hansen, President and CEO.
Hansen also said the acquisition will create the scale and infrastructure needed to position the company well for future growth of our Dental business globally.
The total purchase price is US$31.9 million in cash and stock consideration, consisting of $26.1 million in upfront payment and $5.8 million of consideration in the form of an earnout based on the achievement of certain performance-based targets.
For the last 12-month period ending 31 July 2018, Omnia generated revenues of $18.9 million. Cantel anticipates the acquisition to be accretive to GAAP earnings per share in the fiscal year ending July 31, 2020 and beyond.
"Omnia's comprehensive product lines of high-quality, innovative infection prevention and surgical solutions will be a strong addition to our growing dental portfolio," said Gary Steinberg, President of Cantel's Dental division. "We believe Omnia's existing sales channels and focus on speciality dentistry will better equip us to service an additional segment of the dental market where maintaining aseptic procedures is critical."
Subject to customary closing conditions, Cantel expects the transaction to close in early February 2019.
A global corporation headquartered in New Jersey (US), Cantel Medical is the parent company of infection prevention manufacturers including Medivators, Mar Cor Purification, and Crosstex. This portfolio targets the endoscope reprocessing and endoscopy procedure products, water purification and filtration and healthcare sectors.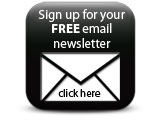 Cantel operates from locations in the US, Europe, Asia and Australia.
Companies