Cantel appoints new Senior Vice President and General Manager of Medical division
Bill Haydon to serve on the Executive Leadership Team
Bill Haydon has been appointed to Senior Vice President and General Manager of the Medical division at Cantel. Haydon will serve on the Executive Leadership Team and report to Jorgen B. Hansen, President and CEO.
In this role, Haydon will be responsible for the overall day-to-day operations for the Medical division, including responsibility for the strategic direction, P&L oversight, marketing and business development.
"Bill is an accomplished leader and an excellent choice to lead our Medical division, as he has already made significant contributions during his time at Cantel," said Jorgen Hansen, President and CEO. "With his broad and deep experience and his diverse set of business and leadership skills, I am confident that Bill will continue the strong trajectory of our Medical division, contributing to the overall growth of our company."
Haydon joined Cantel in 2015 as VP, Global Marketing and Business Development, Medical (formerly Endoscopy). Throughout his tenure with the Company and Medical division, Mr. Haydon, as part of a broader team, was instrumental in evolving the global commercial strategy, establishing a robust product pipeline, and leading strategic acquisitions for the Medical division. In addition, he led the development of a global Marketing and Business Development team designed to address the needs of the evolving infection prevention market and its customers.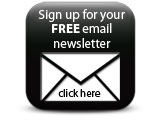 Prior to joining Cantel, Haydon held various leadership roles with increasing responsibility for over 20 years at companies including Boston Scientific, Bayer Healthcare, and St. Jude Medical.
Companies