Ceram adds detergent analysis to cleaning validation service
Uses LC-MS to identify detergent residues
Ceram, a materials development and testing company headquartered in Stoke-on-Trent, Staffordshire in the UK, has extended its cleaning validation service for the medical devices and associated industries to include detergent analysis.
Using Liquid Chromatography-Mass Spectrometry (LC-MS) detergent residues, such as carboxylates and sulphates, can be identified. Ceram's team of materials experts can then advise on how to establish a cleaning procedure to limit them to acceptable levels.
Steve Newman, Product Manager for Testing at Ceram, said: "Adding detergent analysis to our portfolio means that we can offer a comprehensive cleaning validation service to medical device manufacturers, whether that be implementing a cleaning procedure to gain regulatory approval, quality control to ensure that limits are not being exceeded or identifying contaminants, should they occur."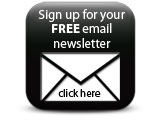 Ceram provides a complete validation service for the medical device manufacturer called VALIDATA, which is used to determine the effectiveness of the cleaning process and environment on an ongoing basis. The service includes a cleanliness index to quantify product/process changes, troubleshooting facilities to help pinpoint and solve cleanliness issues and the availability of specially designed test coupons, offered either 'off-the-shelf' or bespoke.
Companies