ChargePoint Technology to launch new containment valve
PharmaSafe pro protects operators from increasingly potent ingredients
PharmSafe pro is the latest in the patented split valve series
ChargePoint Technology's PharmaSafe pro is the latest innovation in the company's patented split valves series, specifically developed to meet the demands for operator protection against increasingly potent ingredients by providing a containment performance of <1µg/m³/OEB5.
The Liverpool, UK-based company says PharmSafe pro achieves this high level of performance by using a simple extraction process, which is integral to the valve, to minimise the volume of airborne contamination when the valve is separated, post transfer. The extraction system requirement is designed so that customers can use existing onsite supply.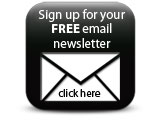 This valve plus ChargePoint AseptiSafe aseptic transfer valves, will be showcased at booth 2462 at Interphex 2014, which takes place at the Javits Center in New York, US from 18–24 March.
Companies