Chemicals and Materials For Sub-100 nm IC Manufacturing
New report by Research and Markets addresses important factors regarding manufacturing ICs with feature sizes <100nm
Research and Markets has released their "Chemicals And Materials For Sub-100 nm IC Manufacturing" report.
Chemicals and materials are used in every processing step in the fabrication of silicon and gallium arsenide integrated circuits.
Technological advances in Si and GaAs ICs have resulted in more stringent requirements in the purity and quality of processing chemicals and materials for cleaning, etching, and deposition.
As linewidths decrease, the level and size of contaminants in both chemicals and the manufacturing cleanroom become increasingly important as it directly impacts device yield.
The report addresses a number of important factors regarding the consumption of chemicals and materials for manufacturing ICs with feature sizes <100nm.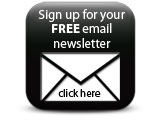 This includes:
Technological issues and trends;
Purity and particulate requirements;
Chemical dispensing practices;
Acid reprocessing;
Strategic considerations for chemical users;
Analysis and forecast of the worldwide chemical market;
Trends in usage as devices features decrease.
Industry Trends
IC Industry Growth Forecast
Trends in IC Processing Technology
Liquid Chemicals
Technology Issues
Acids and Solvents
Resists
Purity Requirements
Purification Methods
Particulates
Chemical Management
Introduction
Chemical Usage Reduction
Gases
Technology Issues
Requirements
Purification Alternatives
Particulate Considerations
Sputtering and Evaporation Materials
Technology Issues
Purity Requirements
Market Forecast
Market Driving Forces and Assumptions
Chemicals and Materials Forecast
Forecast By Chemical and Material
Chemical Use Per Unit Area Of Silicon Processed
Market Shares
Strategic Customer Issues
Benchmarking a Vendor
Statistical Quality Control
Analytical Capabilities
Product Manufacturing And/Or Sourcing
In
House Quality Control And Assurance
Analytical Tools
How Much Testing
Exhaust Gas Analysis
Companies