Cherwell names microbiology product specialist
Hamish Hogg
Cherwell Laboratories has announced the appointment of Hamish Hogg as Microbiology Product Specialist. Headquartered in Bicester, UK, Cherwell is a specialist supplier of products for environmental monitoring and process validation.
The appointment builds on the company's focus on providing high quality and bespoke products supported by excellent customer service.
Andy Whittard, Cherwell Laboratories' Managing Director commented: "Offering expertise and knowledge about our products and their applications to our customers has always been important to us. I am delighted that Hamish's enthusiasm and previous experience in similar roles within technical support and customer service really strengthens our team.
"Hamish will be a key contact point for our growing network of Redipor distributors as well as supporting our domestic sales team."
As Microbiology Product Specialist for Cherwell Laboratories, Hogg will provide direct technical and applications support to customers and distributors of Redipor Prepared Media.
In his role, Hogg will also maintain and share Cherwell's understanding of regulatory requirements and scientific advances, maintaining their level of expertise to ensure the company continues to offer up-to-date products, services and advice within the pharmaceutical and healthcare industries.
Hogg holds a Master's degree in Biomedical Sciences and has a number of years' experience based in Clinical Microbiology Laboratories for Salford Royal NHS Foundation Trust and John Radcliffe Hospital – Oxford University Hospitals before working in the medical devices industry. His role as a Technical Support Specialist for Cepheid and more recently as a Urinalysis Product Specialist at Sysmex, focused on providing technical expertise and managing customer relations.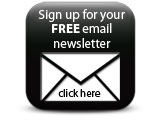 "I am excited to be part of Cherwell Laboratories and look forward to working with the highly professional and experienced team," Hogg said. "I believe my experience will bring a new perspective and ingenuity to help Cherwell move towards a positive future and maintaining that high level of customer service," he added.
Featured Companies