Cherwell releases new Redipor prepared media brochure
Redipor 2014-2015 Price List details extensive ready-to-use culture media range
Redipor prepared media offers a high-quality, flexible solution for environmental monitoring, sterility testing of products, operator validation and process validation
Cherwell Laboratories, specialist in products for environmental monitoring and process validation, has announced the availability of its new Redipor prepared microbiological media range price list for 2014-2015. Detailing Cherwell's extensive range of ready-to-use culture media in bottles and plates, the new prices are available on request from www.cherwell-labs.co.uk.
Manufactured at Cherwell's ISO9001 registered site in Bicester, Redipor prepared media offers a high-quality, flexible solution for environmental monitoring, sterility testing of products, operator validation and process validation. The range includes petri dishes (55mm, 90mm and 140mm) and contact plates, plus bottled media, broth bags and ampoules. All Redipor products are subjected to a full array of QC tests, including comprehensive growth tests, with detailed QC certification supplied with every batch.
Redipor media is designed to meet customer requirements for both industry standard products and those with a unique formulation or presentation. The flexible production methods and managed stock levels enable Cherwell to deliver cost effective, in time solutions for large and small customers alike.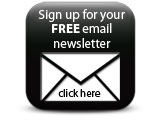 'Due to our inherent flexibility, we are able to offer a broad selection of prepared media products including bespoke solutions. Our new price list therefore represents a selection of the Redipor range and is certainly not exhaustive,' said Andy Whittard, Managing Director, Cherwell Laboratories. 'We hope this will encourage discussion with customers, helping us work together to identify and deliver the specific media they need.'
Featured Companies