Cherwell supports event for contamination control in non-sterile manufacturing
A selection of specialist products for environmental monitoring will be on display
Cherwell is supporting the Pharmig and CTPA event on Contamination Control in Non-Sterile Manufacturing
Cherwell Laboratories, a UK-based supplier of environmental monitoring and process validation products, will be supporting Pharmig and the Cosmetic, Toiletry & Perfumery Association (CTPA) at the forthcoming 'Contamination Control in Non-Sterile Manufacturing' event.
The event, to be held at the Hilton Reading Hotel on 13 February, has been organised to support companies within the pharmaceutical, cosmetics and toiletries industry to control contamination in non-sterile manufacturing. Topics to be examined include the risk of microbial contamination in cosmetics and toiletries and what regulators see as an objectionable organism in those products.
A selection of Cherwell's specialist products for environmental monitoring and sterilisation validation applications, including Redipor prepared media, SAS microbial air samplers and biological indicators for sterilisation processes, will be on display throughout the event. Experts from Cherwell Laboratories will also be available to offer practical advice and solutions to meet any specific microbiological requirements.
With more than 40 years' experience within the industry, Cherwell has developed an extensive product range for passive and active environmental monitoring.
For air and surface sampling Redipor prepared microbiological media offers a flexible solution. Available in a variety of formats, including contact plates and three sizes of Petri dishes, the Redipor range also includes liquid media and Cherwell is always happy to discuss specific requirements.
For active environmental monitoring, SAS microbial air samplers provide a robust, reliable and economical method using standard agar contact plates or Petri dishes.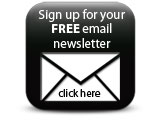 Andrew Barrow, Sales Manager, Cherwell Laboratories, said: 'This meeting provides the opportunity for microbiologists and quality specialists to learn and share information about the regulatory and safety requirements of good manufacturing practice for cosmetics and toiletries. As members of Pharmig, Cherwell Laboratories hopes to contribute to the discussion, as well as provide practical solutions.'
Featured Companies