Cherwell to exhibit environmental monitoring range at PHSS Conference
Including DataTrace wireless data loggers and Redipor range
The new DataTrace MPIII wireless data logger range
Cherwell Laboratories, a UK supplier of environmental monitoring and process validation products for a variety of healthcare and pharmaceutical applications, will be exhibiting at the Pharmaceutical & Healthcare Sciences Society (PHSS) Annual Members Conference on 11 October.
On its stand the company will be giving live demonstrations of the DataTrace wireless data logger range, which can be used for high precision monitoring of temperature, relative humidity and pressure inside a process, or a product during manufacturing.
The PHSS event, to be held at Norton Park Hotel, near Winchester, Hampshire, will cover key topics relating to controlled environments in pharmaceutical, bio-pharmaceutical and hospitals, including environmental monitoring, together with key issues in sterilisation technologies and water systems.
In addition to DataTrace data logger products, Cherwell Laboratories will be exhibiting further products from its comprehensive range for the monitoring of controlled environments and process validation. This includes the Redipor range of prepared agar plates, bottled media, broth bags, vials and ampoules, plus microbial air samplers and biological indicators.
Members of the Cherwell team will also be on hand to offer delegates advice and solutions for their specific environmental monitoring and validation needs.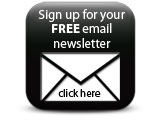 Sandra Hulme, product specialist at Cherwell Laboratories, commented: "At Cherwell we work with our customers to provide the best solution for their specific requirements. Our attendance at this event enables us further to enhance and share our expertise and demonstrate the versatility of our high quality products."
Featured Companies