CleanZones selects plastic from Vycom for its cleanroom equipment
The designer and manufacturer of air filtration equipment for the cleanroom industry has selected Vycom's Corrtec Protec PP for its appealing and economical characteristics
CleanZones has chosen Vycom's Corrtec Protec PP for the design of its air filtration equipment for the cleanroom industry. Based in New Jersey, US, CleanZones designs and manufactures high-quality air filtration equipment and systems for the cleanroom industry.
Part of Vycom's Corrtec family of chemical and corrosion resistant materials, Protec PP is designed to meet requirements in chemical handling, air processing, industrial tanks, pharmaceuticals, wastewater management and many other industries. It has a high strength-to-weight ratio, does not absorb moisture and is easy to fabricate, weld, machine, thermoform and vacuum form.
A chemical and corrosion resistant plastic material, Corrtec Protec PP has resin consistency and exhibits excellent tensile stiffness and mechanical properties and is used for a wide variety of industrial applications. Protec PP withstands the many chemicals it is exposed to while maintaining its structural and aesthetic integrity.
"Protec's acid-resistant properties, durability and multi-chemical resistance suits our customers' diverse applications," said Dave McClelland, president, CleanZones. "If there is any type of acid, solvent, or fumes in the customer's process, we promote the use of Protec for the equipment."
CleanZones has made several products in its line out of Protec PP, including equipment tables, fume hoods, laminar flow exhaust work stations, wet process hoods, walk-in hoods, cleanroom walls, pass-through-chambers and garment cabinets.
"It's perfect for equipment in and around cleanroom environments because it offers the same growth-resistance as stainless but is more economical and can be wiped down with chemicals," said McClelland.
On the company's segmented table tops, where a portion is removable to expose a sink or heated bath underneath, the material's consistency helps ensure the removable portion is the same depth as the permanent section when installed.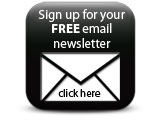 CleanZones fabricates its fume hoods, laminar flow exhaust workstations and wet process hoods from flat sheet of Protec PP. The sheets are v-grooved and bent into 90 degrees, welded, formed, shaped, cut and machined.
Companies