Clean Air Products redesigns door on pass-through cabinets
The wall-mounted, stainless steel pass-through cabinets comply with USP 800 and simplify cleaning
Clean Air Products' pass-through cabinet features a new door gasket
Clean Air Products' pass-through cabinet, which is used to transfer supplies and specimens into and out of a cleanroom, features a new door gasket that simplifies cleaning and complies with the requirements of USP 800.
The door gasket, which is standard on model CAP18W, is made from smooth, durable, heavy-gauge polyethylene to eliminate interior voids that could harbour contamination.
This allows every surface of the door to be thoroughly cleaned, the US firm said.
The CAP18W is suitable for manufacturing and laboratory processes requiring easy but thorough cleaning, including pharmacies and semi-conductor manufacturing.
Its stainless steel construction ensures years of durable operation and easy cleaning, the firm said.
The double-wall cabinet encases and protects the mechanical interlock.
Along with formed- and stitch-welded seams, this creates a smooth interior that is easy to wipe down.
In addition, the cabinet door is completely flush, meaning there is no 'lip' at the front to clean around.
Removable interior maintenance panels with pan-head hardware are also easy to clean and allow easy access to the interlock for maintenance.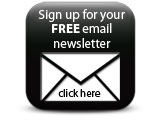 The 90°, stainless steel, T-handle turn latch allows only one door to be open at a time, which reduces contamination.
Companies