Cleanroom Technology Conference 2019: Call for papers
Cleaning | Clothing | Food | Hi Tech Manufacturing | Regulatory
Industry experts are invited to submit presentations for the Cleanroom Technology Conference in May
Cleanroom Technology has confirmed the two-day conference will be held on 21-22 May 2019 at the National Conference Centre, Birmingham. Submission of presentations from industry experts is now open.
Aimed at those designing, specifying or operating cleanrooms or controlled environments, the event will also be essential to those charged with training cleanroom personnel or in charge of quality or cleaning.
The 2019 conference will highlight best practice and regulations affecting both cleanroom design and cleanroom operation across various sectors for those working in controlled environments and cleanrooms.
Topics to be included:
New trends
Pharma/Biopharma
Clothing/Personal Equipment
Regulatory
Food & Drink
Cleanroom best practice
Hi-tech manufacturing
Microbiology
Gordon Farquharson, keynote speaker at the 2018 Cleanroom Technology Conference
We want to hear from you
Speaker opportunities are now available with a closing date of 31st October 2018!
If you would like us to address a particular issue, topic, or query at the event, please contact Ali Badr on +44 (0) 207 193 6654 or email cleanroom@hpcimedia.com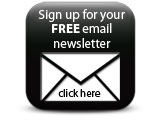 For more information about the conference, please visit www.cleanroomconference.com
Featured Companies