Cleanroom Technology Conference 2020 update – the show must go on for Guardtech
The pandemic won't stop Guardtech from showing off their innovative line of cleanroom products though at this year's virtual Cleanroom Technology conference
Guardtech are gearing up to appear at this year's Cleanroom Technology Conference 2020, which will be a virtual event for the first time ever due to the escalating threat of COVID-19. The industry-leading provider of custom cleanrooms were all set to brave the pandemic to showcase their wide-ranging array of products and services at Birmingham's NEC this month. But fears over the rising R number and Britain's ability to cope with the pandemic has led the Cleanroom Technology Conference organisers to switch the event to a digital platform this year on November 10-11.
That won't stop Guardtech from showing off their innovative line of cleanroom products though, and taking centre stage this year will be the Haverhill-based firm's new range of CleanCube mobile cleanrooms.
Working closely with healthcare experts Cignpost Diagnostics, Guardtech have supplied mobile COVID-19 testing units via a range of portable solutions, such as vans and shipping containers, to elite-level sports, as well as major television and film production companies.
From concept to delivery, the cleanroom gurus have been turning around category two containment labs with air conditioning and electrical supplies, plus furniture and equipment, in the space of just two weeks per unit.
Mark Wheeler, Guardtech's Commercial Director, said: "These are incredibly testing times for everyone - so it's a badge of honour for the Guardtech team to be doing our bit to take the fight to this awful illness."
"The safety and well-being of our staff is a top priority, and while we are all bitterly disappointed not to be able to meet and greet a host of potential new clients, and old friends, at the Cleanroom Technology Conference 2020, the health of our people and those we work with must take precedence," Wheeler added.
"But the show must go on - and we're really looking forward to showing off some of our amazing new ideas and products on this exciting virtual platform. Let's get this show on the road!" Mr Wheeler also urged as many as attendees as possible to 'drop by' Guardtech's virtual pitch and promised to unveil some intriguing insights into the future of custom cleanrooms with their line of self-assembly ISOPODs.
"We can't wait to give people the chance to see just how much Guardtech can do in terms of design, construction and commissioning, but also how much freedom of choice we offer to potential clients.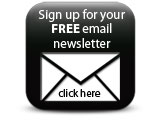 "ISOPODs are the perfect solution to upgrading production environments, R&D applications, Education or Healthcare facilities in a sustainable, practical and cost-effective way. We can't wait to share all these products and more with our future clients on November 10."
Companies