Cleanroom conference speakers urge companies to focus on risk assessment
Industry event to highlight best practice and regulations affecting cleanroom design and operation across various sectors plus case studies, practical workshops and papers from leading industry experts
The agenda for the Cleanroom Technology Conference 2018 (16-17 May, Birmingham, UK) reveals this will be a content-packed event. Now in its second year, the conference will not only highlight best practice and regulations affecting cleanroom design and operation across various sectors but feature case studies, practical workshops and papers from leading industry experts.
Regulations and standards (ISO 14644 & ISO 14698) are, of course, at the heart of the programme and much is yet to be discussed about the revised Annex 1. Microbiology, containment, consumables, clothing and PPE, design, and safe utility usage are also included.
"Robust assessment of the design, construction and ongoing operation of the cleanroom conducted via validated pharmacopoeial methods, is a vital challenge for clients working with controlled environments," said Dr John McKenzie, Wickham Laboratories CEO. A conference speaker, his presentation is entitled 'Microbiological Considerations in Cleanroom Validation'.
This assessment, he said, ensures that environmental monitoring results are accurate and will identify any possible contamination, giving greater control over the controlled environment.
Cleanroom Conference attendees, McKenzie added, should remember that "validation and implementation of a comprehensive environmental monitoring programme is a crucial aspect of aseptic processing and must incorporate a detailed risk assessment as well as periodic review to ensure it remains fit for purpose".
Jason Kelly, director of systems at Lighthouse Worldwide, concurs. He added that the best monitoring system is one that collects meaningful data. His presentation, 'Designing and implementing a real time monitoring system,' takes a look at data integrity in manufacturing as companies rely on data to make decision on the sterility of the batch. He explained: "When you design a monitoring system is really important to put the sample probes in a location to collect meaningful data. You also need to make sure probes are placed at the right height and integrated in the process."
Speakers canvassed for this article noted that regulations and standards provide a common ground for industries using cleanrooms, to adhere to. "Companies really need to start thinking about their product and about the process for which they require a cleanroom. The risk assessment should account for these variables so the monitoring system can prevent contamination effectively," commented Koos Agricola, secretary of the contamination control society of the Netherlands and conference speaker. His presentation is entitled 'Setting up a Cleanroom: Concept to Operation'.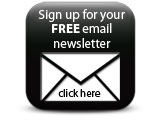 Further information on the agenda is available on the Cleanroom Technology Conference website.
Companies