Cleanroom technology takes centre stage in Finnish silicon photonics R&D
Research and industry join forces to commercialise optical microcircuits for health, security and computation
In a move to boost the Finnish electronics industry, VTT Technical Research Centre of Finland is joining forces with Tampere University of Technology (TUT) to accelerate the development and commercialisation of silicon photonics products.
Ramping up Silicon Photonics business in Finland (RAPSI), a VTT-led project, has been established to develop silicon photonics for introduction into different applications. The initiative aims to generate revenues for the Finnish economy of more than €15 million by 2020 and €100 million by 2030.
Photonics integration is a global trend and Finland is a relevant player with "excellent chances of success in worldwide markets", VTT said in a statement.
With the help of silicon photonics, companies can develop compact, more efficient and more affordable products, where optical signals are used for such purposes as precise measuring, laser imaging and rapid data transfer.
"With the help of silicon photonics, we can replace modules built of separate components with photonic integrated circuits," said VTT project leader Timo Aalto. "They can be used for such applications as intelligent sensors identifying multiple gases, small silicon chips capable of medical imaging, navigation devices for autonomous systems, energy-efficient data transfer in data centres, and optical quantum computing and encryption systems."
Cleanroom infrastructure
Cleanrooms take centre stage in the RAPSI initiative. Electronic and optical integrated circuits are developed and manufactured in facilities with cleanliness as high as ISO 4 and ISO 6.
In Finland, silicon photonics R&D mostly takes place in the Micronova cleanroom facility, located in Espoo, about 20km west Helsinki.
In total, the cleanroom covers an area of 2,600 sq m. It is a clean bay with clean areas dedicated to various processing and analysis activities.
The classification ranges from ISO 4 in lithography and CMOS-sections, ISO 5 in most processing areas to ISO 6 in areas dedicated to measurements and gowning.
Micronova's cleanroom serves the needs of not only basic and applied research, but also commercial manufacturing.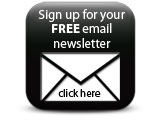 Silicon photonics has arisen as the technology driver of Micronova's business, but the same cleanroom facilities are also used by multiple other technologies and several Finnish companies. Micronova is said to play a key role in the renewal of the Finnish electronics industry.