Cleanroom-friendly glove range launched
A new range of gloves designed for use in cleanroom environments has been launched by Kimberly-Clark Professional*.
The Kimtech Pure Sterling Nitrile G3 gloves are is suitable for Critical (Class 10) cleanroom environments while the and G5 Cleanroom gloves can be used for Controlled (Class 100) cleanroom environments.
Kimtech Pure Sterling Nitrile is a new platform in nitrile glove technology, which allows the production of gloves with a tip thickness of only 0.09 mm but with excellent tensile strength. The patented physical properties of the glove offer the fit and feel of latex while providing the chemical and mechanical protection of nitrile. Eliminating employee exposure to latex helps to reduce employee lost-time and employer health costs due to allergic reactions. The gloves have a beaded cuff for added strength and ease in donning. Their textured fingertips offer excellent tactile sensitivity for easy handling of delicate instruments. The ambidextrous gloves are static dissipative in use. All gloves are double-bagged to maintain cleanliness. The new gloves also provide environmental benefits because they are packaged with 50% more gloves per case.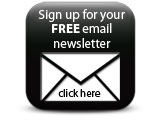 The introduction of these gloves is another example of how Kimberly-Clark Professional* offers solutions that provide superior comfort and protection to help controlled and critical industries protect their people and their processes
Featured Companies