Cleanroomshop.com launches customised cleanroom packing service
The consumables division of Connect 2 Cleanrooms now offers a cleanroom products repackaging service
Products such as cleanroom wipes, disposable cleanroom
garments and gloves can be re-packaged to customer specification
Ideally suited to the medical, pharmaceutical and electronics sectors where more clinical environments are required, the new cleanroom packaging service allows products such as cleanroom wipes, disposable cleanroom garments and cleanroom gloves to be re-packaged to the customer's individual specification, protecting the product from external contamination.
Packed within their ISO Class 5 cleanroom, validated to ISO 14644-1:2015, the service allows for products that are not originally cleanroom complaint to be cleaned and re-packed for better use within a cleanroom, as well as allowing for reduce pack quantities and multiple bagging, making it more cost effective.
Northampton General Hospital (NGH), who develops Chemotherapy treatment within their cleanroom, was the first Cleanroomshop.com customer to benefit from the new service.
"Due to the nature of our processes, it is essential that our equipment and consumables are ultra clean. We moved our cleanroom consumable and accessory purchasing over to Cleanroomshop.com following the introduction of their cleanroom packing service, which is a great added benefit to ensure reduced contamination within our cleanroom," Samantha Rea, Principal Technician at NGH commented.
Cleanroomshop.com can customise existing cleanroom products to adapt them to clients' individual needs.
Contact a member of the team on +44 (0)1524 813022 for further information and to discuss your requirements.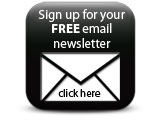 Shop the whole cleanroom consumable and accessories range at www.cleanroomshop.com
Featured Companies