Clegg Construction overhauls building at UK's Aston University
The Nottingham-based construction company is building labs and a cleanroom for the University's School of Engineering and Applied Sciences
Aston University is revamping its School of Engineering and Applied Sciences facilities
UK-based Clegg Construction has started a £4.5m contract to overhaul part of the main building at the University's campus, close to Birmingham city centre.
It will involve remodelling existing under-utilised space in the building and transforming it into new labs for the University's School of Engineering and Applied Sciences, which will use the space for research into fibre optic communication.
Clegg Construction will carry out a range of works including internal demolition, stripping out of existing services and the creation of new rooms and lab spaces, including a cleanroom.
Work is due to be completed by the end of October 2017.
The work is part of a wider multi-million pound redevelopment of the entire estate at Aston University.
Clegg is familiar with the campus after completing a £5.2m remodelling of the School of Engineering and Applied Science's chemical engineering and applied chemistry facilities, also in the Main Building, in 2013.
Aston University's Director of Estate's, Ian Oldacre, said: "Clegg Construction has shown a flexible approach that enables success in delivering schemes in sensitive and live buildings. This is a factor why Aston University has enjoyed successful projects with them."
Further lab project completed
Clegg Food Projects has also recently completed testing lab for Eurofins, a global providers of pharmaceutical, food, feed and environmental testing services, Eurofins will be using the new laboratory to test water and pharmaceutical products.
New labs at Eurofins' Livingston site
The project worth £4 million was to transform a property in Livingston near Edinburgh into high-tech laboratories. Approximately 40% of the overall 58,000 ft2 property has been developed, with plans to expand further over the next three years. As part of the five month-long renovation, Clegg Food Projects also created high-end staff facilities including office space and amenities.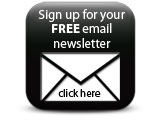 The new laboratory building is part of Eurofins' plans for growth, specifically developing its pharma offering and GMP testing capabilities in the UK, as customer demand continues to rise.
Companies