Clipster makes aseptic tubing disconnection easy
Sartorius Stedim Biotech product is used after fluid transfer
The Clipster Aseptic Disconnector is used after a fluid transfer to disconnect single-use transfer lines and bag assemblies made of silicone tubings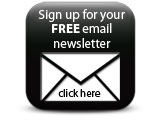 The Clipster Aseptic Disconnector from Sartorius Stedim Biotech, an international supplier to the pharma and biotech industries, headquartered in Aubagne, France, is used after a fluid transfer to disconnect transfer lines and bag assemblies.

The new single-use device allows an aseptic disconnection of silicone tubing in biopharmaceutical manufacturing processes. The company says it is safe and easy to use and available as a stand-alone product or preassembled on single-use transfer lines and bag assemblies.

The Clipster Aseptic Disconnector can be applied to multiple sizes of silicone tubing, such as 3/8in x 5/8in and 1/2in x 3/4in.

The disconnection of the tubes, performed with a hand-held tool, can be performed in non-classified and classified environments while maintaining product sterility.


Companies