Cognate plans manufacturing expansion in US and Europe
Build-out of the commercial manufacturing location will begin in 2021 with the goal of coming online as quickly as possible
Cognate BioServices, the premier commercial-ready, global CDMO in the Cell and Gene Therapy industry, has announced its plans to expand cell and gene therapy manufacturing capacity, laboratory space, warehousing capabilities, and increase office support at its facilities in the US and Europe.
The expansion activities will nearly double the capacity at Cognate's existing global manufacturing facility & headquarters, located only minutes from Memphis International Airport, the world's second-busiest cargo airport. In Memphis, Cognate will add two separate facilities - a distribution centre to help manage global supply chain needs, and a third site focused on commercial manufacturing capabilities - all totalling nearly 250,000 sqft of space.
Construction has already begun on Cognate's GMP distribution centre and is expected to finalise in early 2021; build-out of the commercial manufacturing location will begin in 2021 with the goal of coming online as quickly as possible.
"Our expansion plans in cell and gene therapy, in the US and Europe, and the close proximity to a global shipping and logistics hubs, provide Cognate BioServices, together with Cobra Biologics, a unique competitive advantage not available to other CDMOs. This is critically important to our clients around the world who are commercialising cell and gene therapies that require rapid turn around and often utilise real-time shipping and handling," said J. Kelly Ganjei, Chairman & CEO of Cognate.
Cognate initially outlined these US expansion plans in connection with its application for a 15-year Expansion PILOT (payment-in-lieu-of-taxes) approval from the Economic Development Growth Engine (EDGE) for Memphis and Shelby County.
"As our economy continues to recover in the midst of a pandemic, Cognate BioServices' decision to expand in Memphis is great news for our state and the citizens of West Tennessee," Tennessee Governor Bill Lee said. "The creation of more than 550 high-quality jobs means new opportunities for area residents, and I appreciate Cognate BioServices for its continued investment and job creation in Tennessee."
In addition, Cobra Biologics, the gene therapy division of the Cognate BioServices' group, is undertaking a multi-phase augmentation of its plasmid DNA services as a continuation of its Gene Therapy services' expansion project for viral vectors and plasmid DNA. This includes a four-fold increase in HQ (High Quality) DNA manufacturing capacity alongside new clinical and commercial GMP DNA facilities at its European facilities. The HQ plasmid manufacturing service provides a rapid six-week delivery time for the clinical manufacture of immuno-oncology therapies, for example products utilising AAV, lentiviral vector and CRISPR products.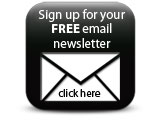 After its acquisition of Cobra Biologics in January 2020, Cognate has positioned itself as a global provider of end-to-end capabilities in the development and manufacturing of cell & gene therapy products. This expansion is in direct response to the great demand of commercial capacity within the biologics industry.
Companies