Collimated beam device employs UV-C LEDs to kill bacteria
PearlBeam can be operated virtually anywhere in a laboratory
The PearlBeam is a compact collimated beam device which uses UV-C LEDs emitting radiation in the germicidal range
The PearlBeam compact collimated beam device from AquiSense Technologies employs UV-C LEDs to kill pathogens.
Bacteria, viruses and spores all have a unique sensitivity to various ultraviolet (UV) wavelengths and exposure times – two specifications that can be discovered with the PearlBeam.
The small size and ease of use of the PearlBeam allows the realisation of a table-top homogenised UV delivery system, which can be operated virtually anywhere in a laboratory or out in the field. Unlike mercury-lamp systems, the PearlBeam features a narrow band emission and is available with single, double or triple wavelengths ranging from 255nm to 365nm. The unit can also be fully customised to fit a specific need.
The PearlBeam consists of a UVinaire LED module, a controller, and a collimating tube. The beam radiates a testing area of 45.6cm2 with a Petri Dish Factor >0.9, providing a homogeneous intensity distribution that is key for accurate dosimetry testing. LEDs require no warm-up time, and can endure an infinite number of on/off cycles, and reach their full intensity in less than 10ns, which means the PearlBeam essentially has an instantaneous shutter speed.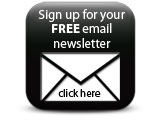 AquiSense Technologies, based in Florence, KT, US, offers the Stage and Stand Accessory Pack to go with the PearlBeam, which allows for easier testing with a more stable beam. The Stage lifts the PearlBeam off the lab bench, so a light sensor can be mounted below it, while the Stand stabilises the beam during testing.