Colour-coded cleaning tools cut contamination
Cleaning equipment manufactured in specific colours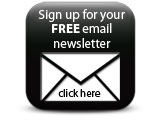 In all self-monitoring/Hazardous Analysis and Critical Control Point (HACCP) systems, the implementation of good cleaning procedures is key to good hygiene and preventing cross-contamination.

One way to help eliminate cross-contamination in facilities is to use colour-coded cleaning zones. To help in this process, Danish company Vikan is marketing colour-coded cleaning equipment under the brand name of Vikan Hygiene System. The tools come in specific colours, e.g. red, yellow, green, blue and orange.

The company says that cleaning tools can spread bacteria from room to room if used in several phases of the production process, or used for widely different purposes.

By colour coding the production premises and using the appropriately coloured cleaning tools for each section, cross-contamination can be avoided and hygienic behaviour is promoted among employees, ensuring that they understand the company's cleaning plans.
Companies