Connect 2 Cleanrooms creates large scale modular cleanroom solution
Modular cleanroom can be modified or relocated at a later date according to production requirements
At 12m x 10m, the cleanroom creates a localised clean environment over the entire production area
When Edwards recently began looking for a large-scale cleanroom environment that could be relocated at a future date, they got in touch with Connect 2 Cleanrooms.
The UK cleanroom manufacturer, which specialises in creating bespoke modular cleanrooms, was able to design a large scale, modular cleanroom for Edwards that was substantial enough, at 12m x 10m, to create a localised clean environment over the company's production area. With a lofty 4m internal clearance it was also tall enough to house the dedicated production machinery.
Thirty-six HEPA fan filter units were designed to be housed within this large frame to produce 97 air changes per hour at air speeds of 0.5 metres per second. This was calculated so the cleanroom could achieve its required classification of ISO Class 7.
By design, the modular cleanroom is freestanding so Edwards was not required to apply for any costly and time-consuming Building Regulations. Connect 2 Cleanrooms designed the cleanroom with hand rails and kickplates on the exterior of the room to ensure it was accessed only through the designated change area, allowing the cleanroom to maintain its integrity during use and encouraging good gowning protocol.
Modular cleanroom solutions cost considerably less than traditional build rooms and have a considerably shorter lead time. Arguably more importantly, the modular approach gave Edwards confidence that the investment could be modified or relocated at a later date according to its production requirements, with minimal disruption or expense.
The actual installation of the cleanroom was a crucial element of a larger project with a tight schedule; as such the Connect 2 Cleanrooms engineers worked in close co-operation with the client on site to ensure all installation deadlines were met promptly, while adhering to good health and safety practice at all times.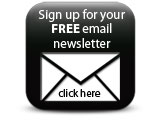 Edwards is now able to reduce surface particulate contamination on its assembled EUV vacuum system during the final assembly and packing stages of production.
Featured Companies
See also