Connect 2 Cleanrooms exhibits ESD range at What's new in Electronics, 9-10 May, NEC, Birmingham, UK
The company offers an extensive range of ESD and anti-static products help eliminate risk to electronics manufacturing processes
Some 25% of all electronics damaged for unknown reasons can be attributed to ESD
Connect 2 Cleanrooms understands how critical controlling contamination is to an electronics manufacturer's success and the risks to electronic and nanotechnology components from static charges and UV exposure.
Its range of bespoke modular cleanrooms can be constructed using antistatic components that can help ground static electricity, protecting sensitive products from the damage these charges cause.
"When it comes to sensitive advanced electronics, you cannot risk any particulate contamination," says the company, adding, "The ESD (Electrostatic Discharge) Association estimates that 25% of all electronics damaged for unknown reasons can be attributed to ESD and the cost of damage to the Electronics industry to be US$5bn per year."
For this reason the company supplies a range of anti-static and ESD cleanroom apparel, cleaning supplies and furniture, which can monitor and eliminate static within critically controlled environments.
Antistatic clothing is the most effective way to protect electronic circuits. ESD Clothing including coveralls, lab coats and footwear eliminates electric charge as well as ensuring the highest standard of particle control, offering employees both comfort and protection.
Static meters are an effective product for identifying static problems within processes and the inclusion of the ionising bars can help eliminate the issues identified. 
Designed primarily with the electronics industry in mind, the wide variety of high and low ESD chairs suit a range of applications and will ensure employees comfort over long periods of time within the critical environment.
Anti-static sprays prevent charge generation and other static related problems, with cleaning accessories, such as bin liners being ideal for static sensitive areas where electrostatic contamination can be a problem.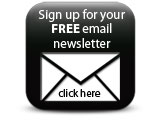 Connect 2 Cleanrooms is exhibiting at What's new in Electronics on 9-10 May at the NEC. Visit Hall 8, Stand C20 to discuss your Modular cleanroom requirements.
Featured Companies