Connect 2 to open cleanroom training facility in Lake District
UK-based manufacturer Connect 2 Cleanrooms has moved from Caton, near Lancaster to the Lake District where it is creating the country's first live cleanroom training environment.
The manufacturer of modular softwall cleanrooms and owner of online cleanroom supplies company, www.cleanroomshop.com, is expanding in to new build premises in Kirkby Lonsdale.
Over the past five years, Connect 2 Cleanrooms has established itself as a major player in the design and installation of modular Cleanrooms; supplying start-ups through to blue chip companies, universities and hospitals. The company also advises organisations on cleaning protocols and rotational cleaning programmes and will now be able to train companies on-site in the first live cleanroom training environment.
The new facilities will house a fully operating ISO Class 6 cleanroom that will be utilised for product demonstrations and training, expanded offices with a new 3D CAD area, meeting space and improved workshop facilities.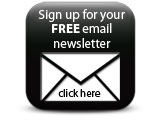 Managing director, Joe Govier, said: "We are extremely excited by this move and I believe our new facilities, together with our location on the doorstep of the Lake District National Park, will be a welcoming place for customers to visit. Hopefully they will combine business with a little pleasure; enjoying their time in the Lakes whilst also benefiting from our new, unique training facility."
Featured Companies