Contec presenting at Interphex NYC
Peridox for cleanroom facilities under discussion by company specialists
Peridox, the next generation of sporicidal disinfectant, is a broad spectrum EPA-registered sporicide, bactericide, virucide, tuberculocide and fungicide that kills spores in three minutes.
This is important for cleanroom facilities that need to incorporate a fast acting sporicidal disinfectant in their cleaning rotation.
Kathy Miscioscio, Senior Technical Service Specialist with Contec, will speak at Interphex in New York, NY on Tuesday, March 21 at 3:00 p.m. regarding the importance of using a sporicidal disinfectant and what Peridox can offer in terms of short contact times, broad kill claims, and cleaning ability.
Peridox is a chemistry which combines hydrogen peroxide and peracetic acid with proprietary ingredients to dramatically out-perform similar chemistries on the market.
Peridox disinfectant and hard surface cleaner has a three-minute Sporicidal claim, a two-minute virucidal and bactericidal claim and a one-minute fungicide claim with a chemistry that leaves minimal residue on surfaces.
"It's important to understand the underlying chemistries of a sporicidal disinfectant," said Miscioscio. "This session will shine light on the chemistry of Peridox, the mechanism of biocidal activity, and its unique properties."
Peridox is available in Ready to Use and Concentrate formulas.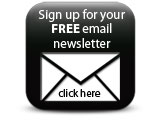 Contec can be found at Interphex at booth 1133.
Featured Companies