Contec to purchase Anticon wipes business from Milliken
Contec, a US manufacturer of contamination control products, is to buy the Anticon Products Wiping Cloth business from Milliken & Company, also based in Spartanburg, SC.
Contec supplies pre-saturated and dry wipes, mops, and specialist cleaning supplies for cleanrooms and controlled environments in the microelectronics, life sciences, aerospace and automotive markets. The company has manufacturing facilities in Spartanburg and Suzhou, China.
Anticon makes knitted, nonwoven, dry, presaturated, sterile and non-sterile wipes plus CleanSorb and SuperSorb mops. Contec ceo Jack McBride said: "The current state of the economy has made consolidation a necessity in our industry so this step makes sense for both companies."
The company believes it can expand the global market for Anticon products and keep as many jobs as possible.
"During a six-month transition period, most Anticon products will continue to be made in their current location," added McBride. "Customers can be assured of a smooth transition and a continuation of the quality manufacturing they have come to expect from Milliken's Anticon brand."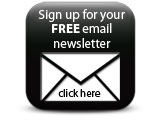 Contact T +1 800 289 5762 www.contecinc.com www.anticonwipers.com
Featured Companies