Controlled Contamination Services appoints Nicole Shanks
Nicole Shanks has been chosen as new Director of Human Resources
Nicole Shanks, new Director of Human Resources
Controlled Contamination Services has appointed Nicole Shanks as the new Director of Human Resources.
Shanks reports directly to CCS President, Eric Goldmann and will be a member of the Executive Leadership Team (ELT) at CCS. She will be responsible for all aspects of Human Resources including oversight of the organisations hiring processes, building our "Culture of One" programme, adherence to internal policies and standards for our team members and designing and implementing onboarding and on-going training programs as well as continuing to the build the HR team in the US for CCS's future growth.
Shanks comes to CCS from Texas Western Hospitality where she was the VP of Human Resources and has built an impressive resume in hospitality roles over the past fifteen years with positions with Omni Hotels, Pillar Hotels, Hilton Hotels and started her career in 2006 with Sheraton. Shanks background in hospitality makes her an impressive fit for building our culture and team members towards being the perfect fit for our employee engagement and customer experience that we are striving for moving forward.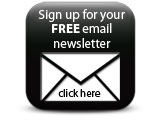 The new Director of Human Resources Nicole is a graduate of Georgia State University with a Bachelor of Science degree in Marketing. She lives in Dallas with her husband and two boys and when she is not working, she enjoys surfing and fishing in lakes all over Texas.
Companies