Convatec reports 10.8% revenue growth
Financial report for the six months to 30 June 2018 shows US$921.3mln of revenue
Convatec, the medical products and technology specialist based in Reading, UK, has released its financial report for the six months to 30 June 2019. The company said revenues climbed 10.8% to US$921.3m in this period while operating profit (EBIT) for the period totalled $122m, over 30% increase.
The company said the group saw revenue growth across all of its divisions, with Advanced Wound Care, Ostomy Care, Continence & Critical Care, and Infusion Devices up 6.6%, 4.4%, 25.7%, and 12.2%, respectively, in the period.
Paul Moraviec, the group CEO, commented: "In the first half of 2018, we delivered a solid performance and made good progress in many areas. Our Continence & Critical Care and Infusion Devices franchises delivered strong results and in the second quarter Ostomy Care returned to positive organic revenue growth.
"Within Advanced Wound Care we have seen strong demand for our newer Foam and Silver dressings, although this was offset by headwinds in our older DuoDERM hydrocolloid and base AQUACEL dressings, as a result of the supply constraints of last year and challenging market dynamics. However, recent positive trends and early results from our growth initiatives give us confidence that we will see an improved performance in Advanced Wound Care in the second half."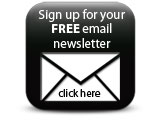 Moraviec said Convatec continues to invest in the commercial areas of the business and in new product development, while further reducing leverage. "We are well positioned to deliver on our plans during the remainder of the year and consequently our guidance for the full year is unchanged," he concluded.
Companies