Crescendo Biologics appoints Dr Igor Matushansky as Non-Executive Director
Dr Igor Matushansky
Crescendo Biologics, the drug developer of novel, targeted T-cell engaging therapeutics, has announced that Managing Director, PhD Igor Matushansky, has been appointed as non-executive director with immediate effect.
Matushansky is currently Chief Medical Officer and Global Head of R&D at Hookipa Biotech AG (Hookipa), a clinical-stage immuno-therapy biotech. Prior to Hookipa, he was the Global Head of Translational Development for Oncology at Daiichi Sankyo, where he focused on early oncology therapeutic programmes, strategy and development. Prior to that, Igor was at Novartis where he was the Global Head for Clinical and Scientific Development at its Gene & Cell Therapy Unit as well as a Global Clinical Program Lead within Novartis' Oncology Translational Medicine Unit.
Before moving into the pharmaceutical industry in 2010, Matushansky was a Professor at the Columbia University Medical Centre where he ran an independent laboratory and clinic focusing on the molecular biology, translational opportunities and clinical trials in sarcomas. Currently Igor is an Adjunct Professor of Medical Oncology at Columbia University.
He previously received his MD and PhD in Molecular Biology from the Albert Einstein College of Medicine. He performed his Internal Medicine residency at New York Presbyterian Hospital - Weill Cornell Medical Centre and then completed a fellowship in Medical Oncology and a post-doctoral research fellowship in Cancer Biology at the Memorial Sloan Kettering Cancer Centre.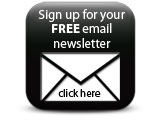 "Crescendo is developing a very exciting and novel class of targeted biologics that hold real promise in the treatment of solid tumours. These multi-specific, minimally-sized Humabody products are highly differentiated from conventional antibodies and have the potential to revolutionise cancer medicine. Crescendo's recent US$70 million Series B enables it to drive its lead programmes into the clinic and I look forward to being part of this real success story," commented Matushansky.
Companies