DS Smith Plastics names Wayne Johnson Managing Director of Rapak Asia Pacific
Wayne Johnson
DS Smith Platics has appointed Wayne Johnson as Managing Director of Rapak Asia Pacific. Johnson will be responsible for Rapak Bag-in-Box packaging and filling systems business development in Asia and Oceania.
In this capacity, Johnson will be responsible for the Rapak business in the region with operations in Thailand, Australia, and New Zealand.
Kevin Grogan, CEO, Flexible Packaging, said Johnson will be driving the day to day operational performance of the business in Asia Pacific "through the delivery of exceptional customer service, new product and business development and operational excellence".
Prior to joining Rapak, Johnson held the General Manager position in Henkel Australia and New Zealand for six years. Before that, he held senior leadership and sales roles at Villa Maria Wines, the Wrigley Company and Lion Nathan.
Johnson has a vast knowledge regarding wine, dairy, and beverage markets in Australasia. He is very excited to bring his background and insights to the growing flexible packaging business.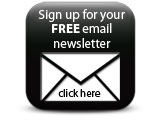 DS Smith Plastics, a division of DS Smith Plc, is a £5,765 m plastics and packaging multinational with operations in 37 countries, employing 32,000 people. The Plastics Division businesses are focused on four principal areas: flexible packaging and dispensing solutions, extruded products, injection moulded products and foam products.
Companies