Dates announced for Cleanroom Exhibition Istanbul 2017
This year's cleanroom technology, maintenance and equipment exhibition will be held in Istanbul, Turkey in April 2017
Some 4714 professionals active in the field of cleanrooms in different sectors visited the 2016 show
Facility managers and cleanroom professionals who design and engineer extraordinary spaces for facilities, will come together at the Cleanroom Exhibition of Turkey, in Istanbul on 20-22 April 2017.
Cleanroom 2017 Exhibition will be an appropriate business platform for all concerned sectors to present the materials, products, technology and services for the increasing demand of the facility managers and professionals who require a cleanroom in their facilities.
In its capacity as a trade event aimed in particular at facility managers, system administrators, engineers, designers and laboratory professionals, the fair is primarily regarded as a communication and information platform for the industry, where networking contacts can be established in addition to the presentation of new trends.
Cleanroom Istanbul 2017 Exhibition offers ideal business opportunities to make new business contacts and to meet the expanding industrial market of Turkey.
Advanced technologies, special knowhow and industrial equipment will be on show for visitors from the related industries from around Turkey and the neighbouring countries of Eastern Mediterranean Area as well as the Middle East.
Aside from the extensive range of products and solutions to be presented by the exhibitors in the areas of maintenance and facility management, Cleanroom Exhibition Istanbul will also offer an interesting accompanying programme for professionals, giving important information, developements, recent news and trends from relevant fields.
This year's show will be even more fruitful because it will be organised at the same time and at the same venue as Biotech Eurasia – a biotechnology and life sciences exhibition, and Expo Analytec – an analytic technology and laboratory equipment exhibition, all under the title of CBA High Technology Show.
All kind of technological solution providers and cleanroom equipment manufacturers will come together at Cleanroom 2017 Istanbul Exhibition. Take this opportunity and meet the market.
The show is being run at the same time and at the same venue as Biotech Eurasia and Expo Analytec
Facts and Figures from Cleanroom Exhibition 2016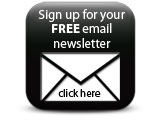 The exhibition was visited by 4714 professional visitors who were active in the field of cleanrooms in different sectors
52% of the visitors were engineers and technicians
44% of the trade visitors were facility managers and investors, 4% of the total visitors were academic personnel
80% of the trade visitors were professionals who directly do business in the cleanroom industry
75% of the visitors were decision-makers
80% of the trade visitors visited the exhibition to find new products, technology and solutions for their projects and were all satisfied by wide product range provided at Cleanroom Exhibition.
Companies