Deb launches integrated hand hygiene compliance and skincare programme
The skincare solutions specialist will promote its new system DebMed, designed to combat HCAIs, at the IPS conference in Manchester from 18-20 September
Deb will be launching its DebMed programme – an integrated hand hygiene compliance and skincare programme that is focused on setting higher standards in the fight against healthcare associated infections (HCAIs) – at the Infection Prevention Society conference in Manchester, UK, this September.
The DebMed programme incorporates three dedicated elements: Essential Products, Vital Information and Highest Standards of Behaviour.
DebMed is customised to each healthcare environment and has been proven to increase hand hygiene compliance by 25.5% and reduce HCAIs such as MRSA by as much as 42%1.
Central to this system is Deb's electronic monitoring system – Vital Information – which it says has been clinically proven to be an accurate and reliable method of measuring hand hygiene compliance against the WHO's 'Five Moments of Hand Hygiene'.
It offers healthcare institutions the ability to capture 100% of hand hygiene events, and accurately track compliance rates across their facilities.
A lack of hand hygiene compliance among staff continues to be of major concern in healthcare environments and a significant contributor to the spread of pathogens, which result in HCAIs.
Combatting the threat of HCAIs is crucial, with approximately 300,000 patients contracting an illness annually in the UK while being treated in healthcare premises2.
Supporting the effective monitoring of compliance is Essential Products, the 3-step hand hygiene protocol that should be followed by healthcare staff: cleanse, sanitise and care. This revolves around staff members frequently using hand hygiene products at regular intervals recommended
1. Kelly W.J. et. al;AJIC, Vol. 44, Issue 8, p956–957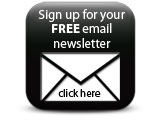 2. National Institute for Healthcare & Excellence, 2011
Companies